Mur Lafferty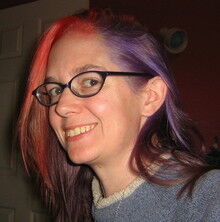 Mur Lafferty is a writer for the Torment: Tides of Numenera video game. She was added to the team after the Kickstarter campaign reached $1,5M. She will also write one of the Torment novels.
She is an author who has written for several role-playing games including Vampire, Mage, Exalted, and World of Warcraft: The Roleplaying Game. She is also known for her podcasts Geek Fu Action Grip and I Should Be Writing and audiobooks.
She was a 2012 nominee for the John W. Campbell Award for Best New Writer in Science Fiction or Fantasy.