Kevin Saunders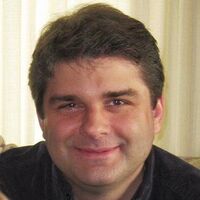 Kevin Saunders is the Project Director on the Torment: Tides of Numenera video game, at inXile Entertainment.
He has been working in the video game industry since 1998, and was a part of Obsidian Entertainment for five years. He was the Lead Designer and producer on both Shattered Galaxy and Neverwinter Nights 2: Mask of the Betrayer. It was Chris Avellone who recruted him to work at Obsidian, and who later recommanded him to Brian Fargo at inXile Entertainement.
He is known to be specialized in game interface design, having even publish a book on the subject.