Colin McComb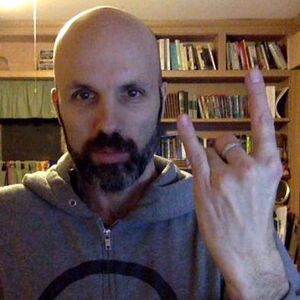 Colin McComb is the Creative Lead on the Torment: Tides of Numenera video game, based in the Numenera setting. He was also one of the main designers on Planescape: Torment, and before that on Fallout 2.
In addition to the development of the game, Colin McComb will also write a novella and a digital comic book (Torment: The Jack's Gambit).
He co-founded 3lb Games in 2009, a mobile application developper who created the Numenera Character Creator. He was also a part of the Writing Team at inXile Entertainment on Wasteland 2, after Chris Avellone recommanded him[1].
Before his work as a video game designer, he was a writer at TSR, where he wrote numerous supplements for Dungeons and Dragons, like Birthright, several Planescape books and the 'infamous' Complete Book of Elves[2][3]. He was also a designer for Pathfinder.
Colin McComb also self-publish his own series of novels, Oathbreaker.
He loves to introduce philosophical themes in his work since he studied in this field.