Chris Avellone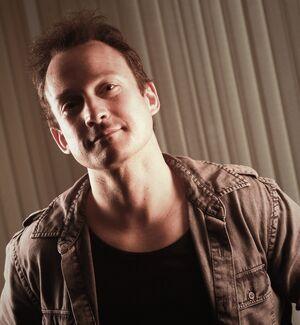 Chris Avellone was the Lead Designer of Planescape: Torment and is one of the writer and designer on inXile Entertainment's spiritual successor Torment: Tides of Numenera, using the Numenera setting. He joined the writing team after the Kickstarter campaign reach the three and a half million dollars stretch goal.
His role on Torment: Tides of Numenera will be to review and provide feedback on all creative aspect of the game to Colin McComb, and to write and design an eighth companion. He will also write one of the three digital comic book surrounding the game.
It is him who recommanded Colin McComb to Brian Fargo at inXile Entertainment, leading to his addition on the Wasteland 2 Writing Team (and later, as the Creative Lead on Torment: Tides of Numenera). He did the same with Kevin Saunders, who became the Project Lead on Tides of Numenera[1].
He was involved (as a designer and writer) in many acclaimed roleplaying video games, like Pillars of Eternity, Wasteland 2, Fallout: New Vegas, Neverwinter Nights 2 and Icewind Dale, and was the Lead Designer on several of them, including Star Wars: Knights of the Old Republic II, Alpha Protocol and Fallout 2.
He was a part of Black Isle Studios and Obsidian Entertainment since their foundation, but he recently left Obsidian.